Depending on your family, your wishes and your budget, we are happy to offer you several different types of accommodation. From the smallest one bedroom, ideal for couples or the parent taking a break with their child, to the largest with four bedrooms. Large families or couples travelling together with children are welcome!
Gammes comparateur mobil-homes
Range Confort
La gamme Mobil home Confort offre tout le confort de base pour un séjour en famille : équipement cuisine, couette et oreillers, kit d'accueil, etc.
Range Premium
La gamme Mobil home Premium, offre un espace de vie plus grand ainsi que des équipements supplémentaires : lave-vaisselle, climatisation, TV, plancha, etc.
Range Exclusif
La gamme Mobil home Exclusif est notre hébergement haut de gamme.
Profitez de son espace de vie à partir de 75 m², et ses nombreux services et équipements supplémentaires : une suite parentale, 2 salles d'eau et WC séparés, service hôtelier, ménage, etc.
Criteria & comparison
Espace Nuit
Oreillers à mémoire de forme
i
Espace Salle d'eau
Espace Cuisine
Plaque de cuisson et hotte
i
Grilles pain, cafetière
i
Espace Salon, salle à manger
Espace Terrasse
Services et options
Ménage Milieu de séjour
i
Confort
2 ou 3 chambres
38 à 47 m² d'espace de vie
(mobil home et terrasse)
Premium
2 ou 3 chambres
50 à 55 m² d'espace de vie
(mobil home et terrasse)
Exclusif
2 ou 3 chambres
75 à 80 m² d'espace de vie
(mobil home et terrasse)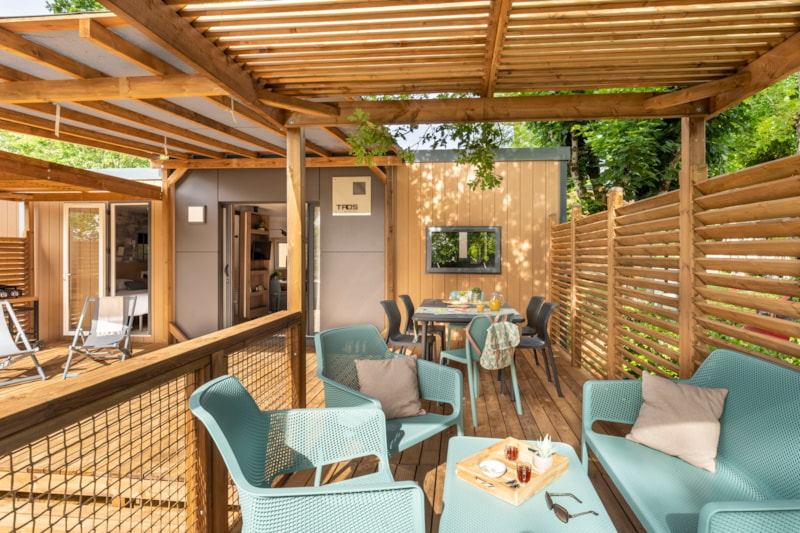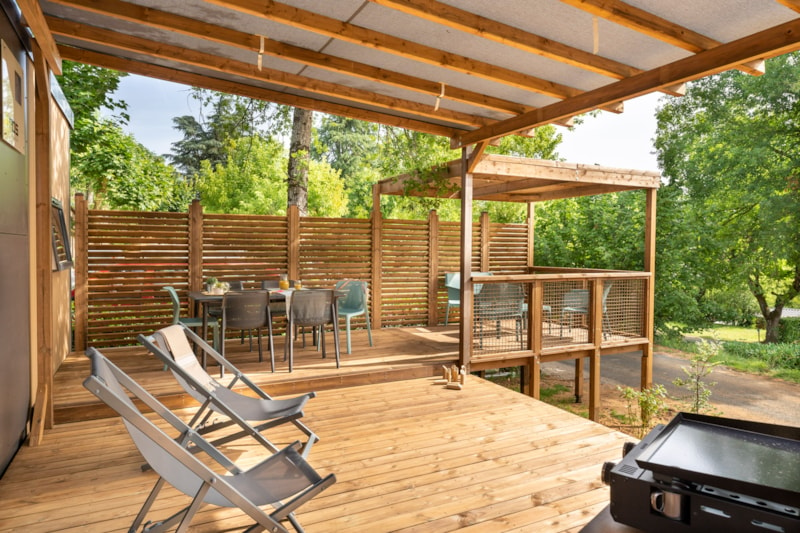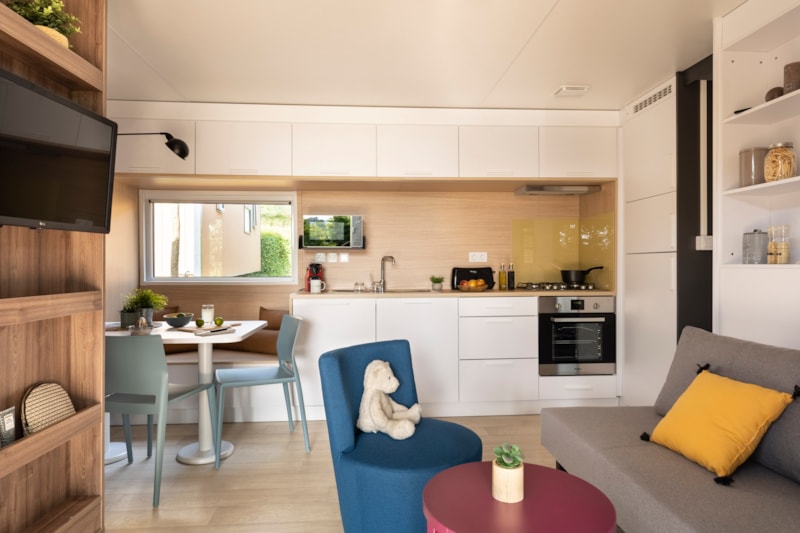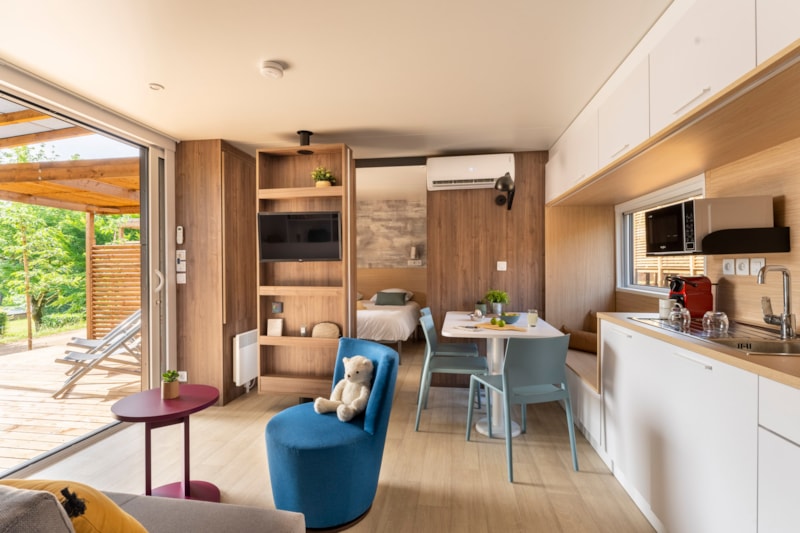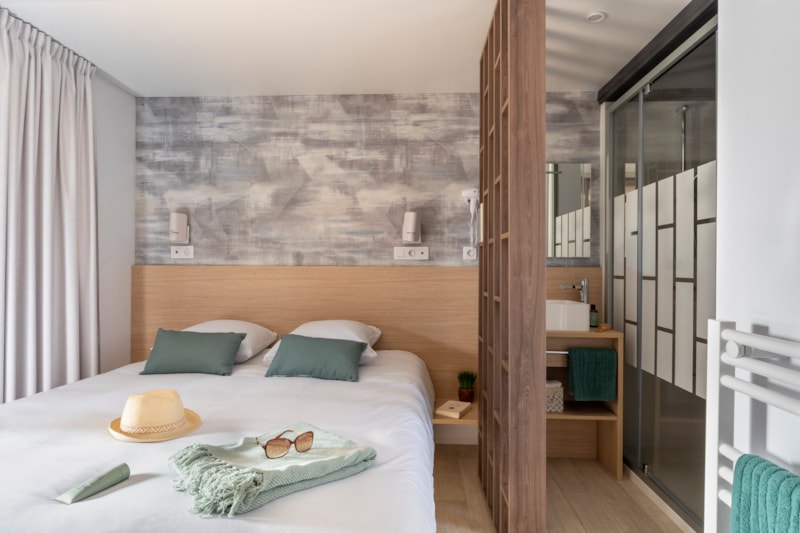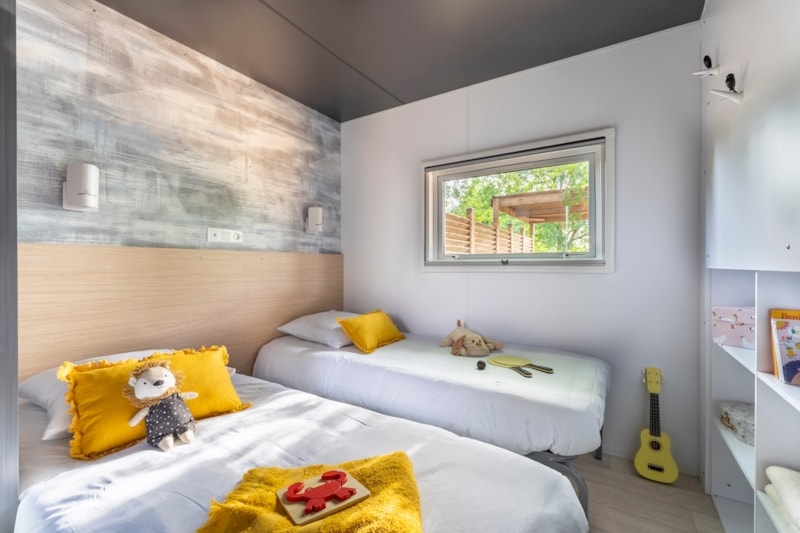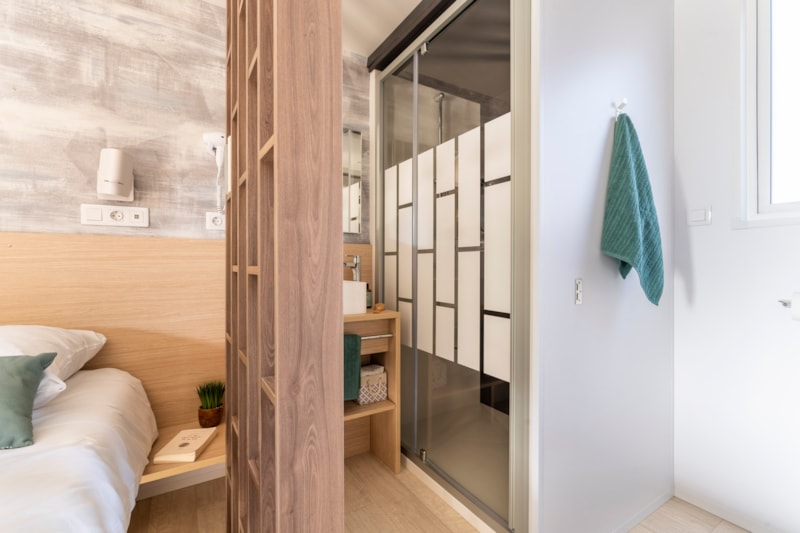 more details
Nos autres disponibilités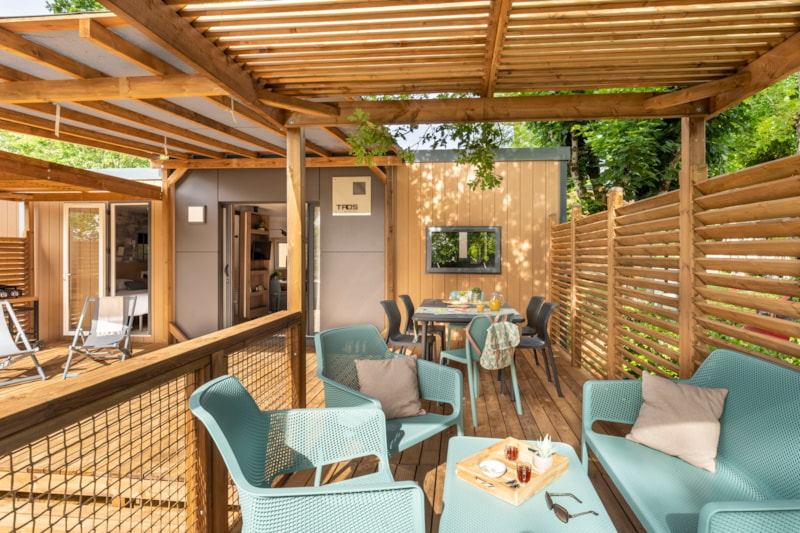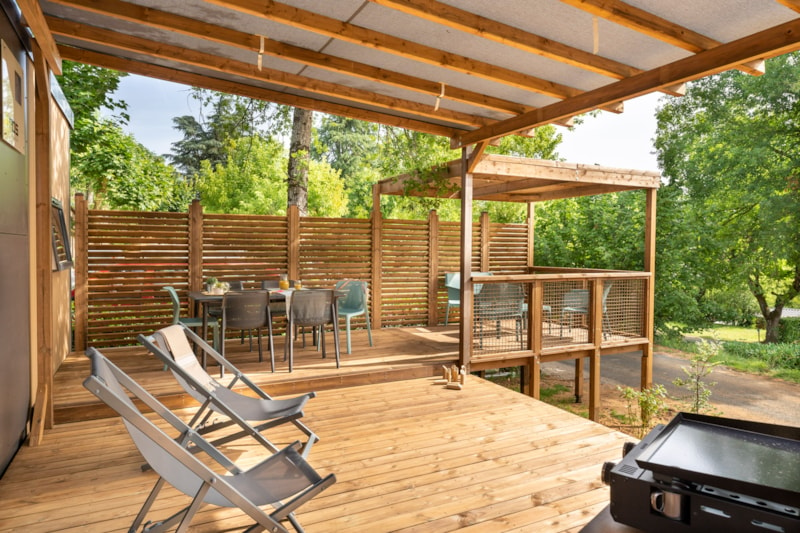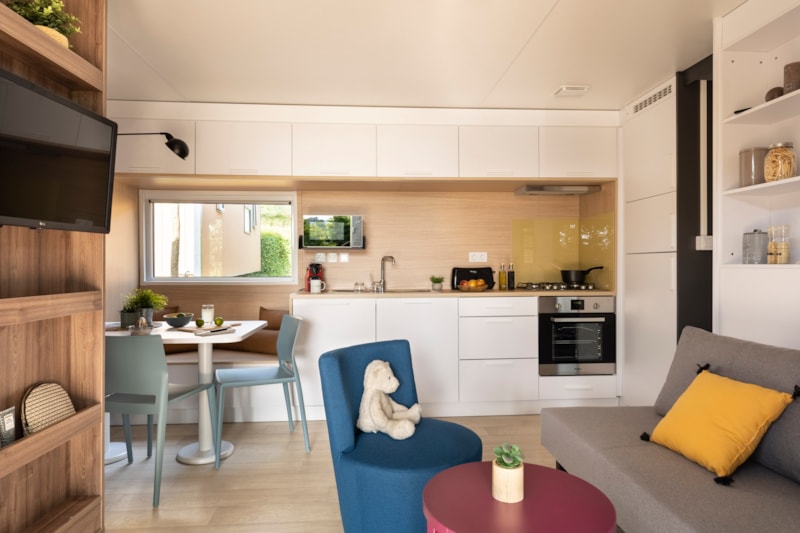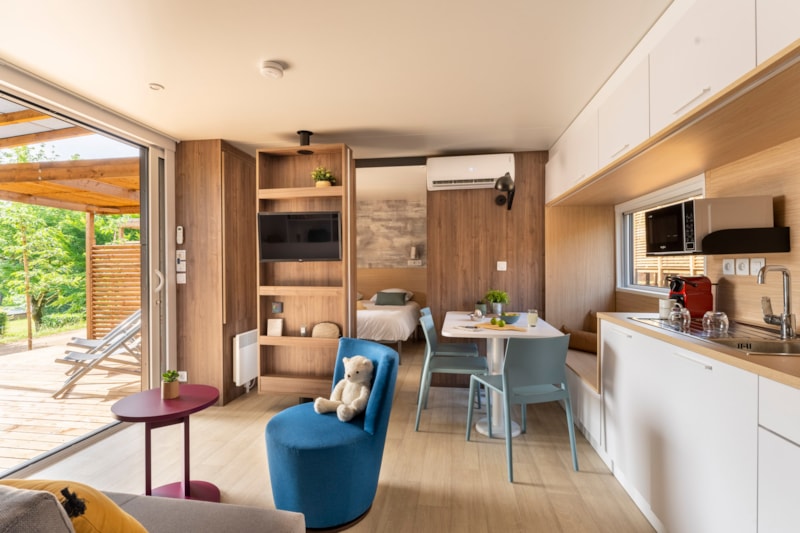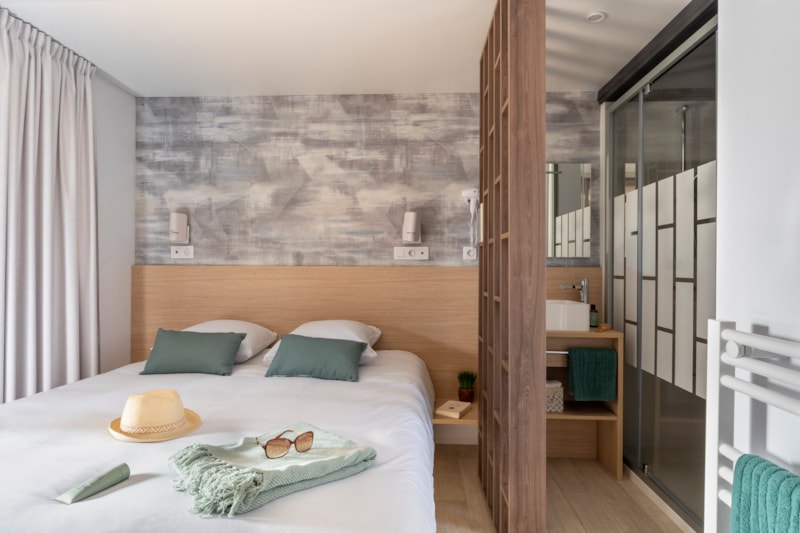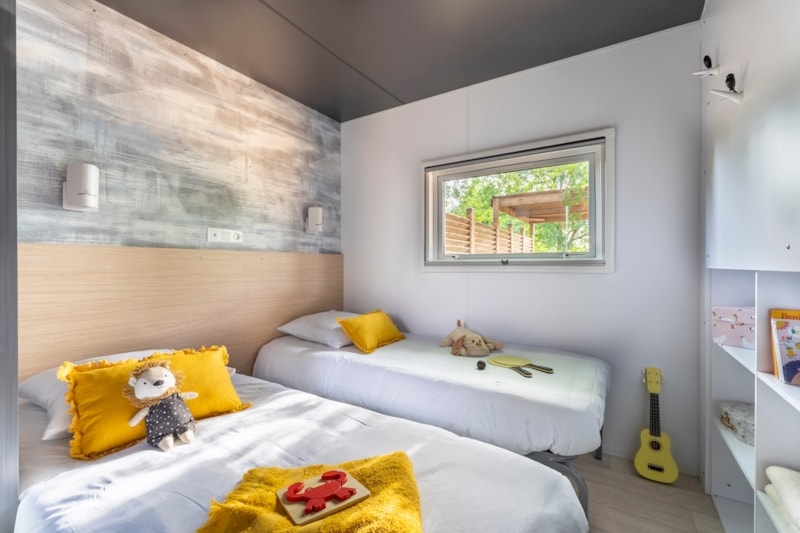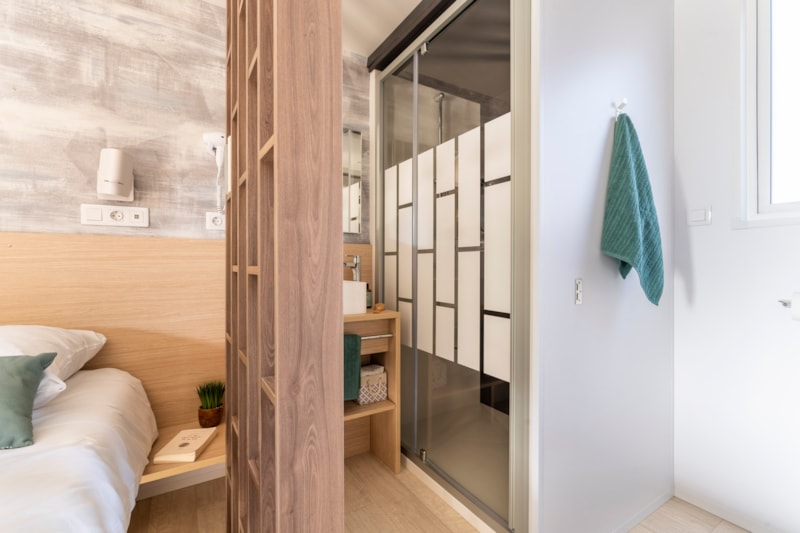 more details
Nos autres disponibilités